Website partner
Professionele website partner Utrecht
Speciaal voor marketing, communicatie en ontwerp bureaus bieden wij als webbouwer een website partner oplossing aan. Als website partner ontwikkelen wij de webpagina's voor u of uw klanten. Wij kunnen deze realisatie als white-label oplossing verzorgen, maar onderhouden indien gewenst ook graag het contact met uw klanten.
Wat verwacht u van uw partner
Wij maken graag uw sites:
Met uniek en spetterend design;
Zonder dat uw klanten dat weten;
Goed vindbaar met zoekmachines;
Eenvoudig te beheren.
Website partner inhuren?
Heeft u behoefte aan een website partner? Neem eens contact met ons op. Onder het genot van een kopje koffie wisselen wij graag van gedachten.Offerte
Professionele website partner
Wij hebben ervaring sinds 2004 en fungeren als website specialist voor verschillende bureaus als website partner. Ons uiterst zorgvuldig samengestelde team is voorzien van de meest creatieve webdesigners en zeer ervaren ontwikkelaars. Een van onze projectmanagers onderhoud het contact met u of uw klant en zorgt ervoor dat de site naar wens gemaakt wordt. Wij zijn een professionele website partner en willen als website bouwer uw doelen behalen.
Website partner met luisterend oor
Bij dit webdesign bedrijf wordt u betrokken bij de ontwikkeling van uw website. U kunt meedenken en eventueel bijsturen. Zo zorgen wij dat u of uw klant tevreden zal zijn!
Website partner Utrecht
Wij werken voor opdrachtgevers in heel Nederland maar ons kantoor bevindt zich in IJsselstein (Utrecht). Zoekt u een website partner in Utrecht? Wij zijn u ontzettend graag van dienst. Wij leveren als website partner Utrecht kwaliteit en top service, ook na oplevering van de site. Een uitgebreide concurrentie analyse heeft ook nog eens aangetoond dat wij betaalbaar kwaliteit leveren. Dat verwacht u toch ook van uw website partner? Direct uw website laten maken bij uw nieuwe partner!
Wil jij snel een professionele website laten maken in 14 dagen? Bekijk ons nieuwe aanpak.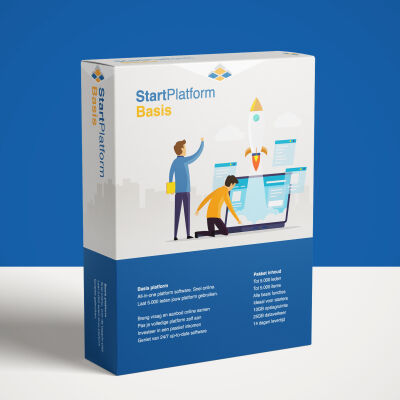 Nieuw!StartPlatform.com